Exhibit Hall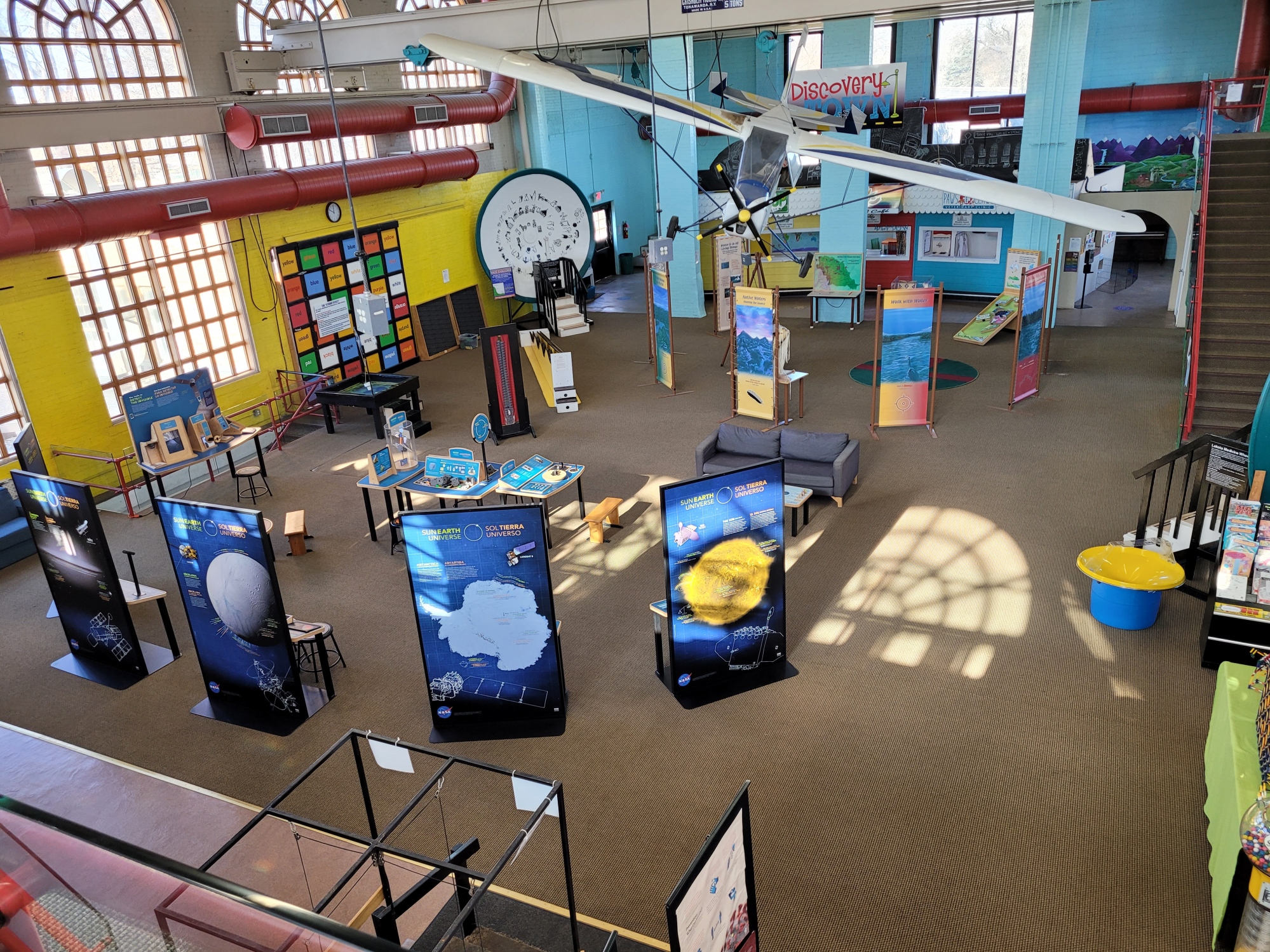 Our exhibit hall features rotating hands-on stations.

Discover all aspects of Earth and Space: From the soil beneath our feet to the farthest reaches of our Universe; From the unseen nano-world to our giant sun;

Find out how everything is connected!
To prepare for your visit, take a look at our Hours and Admission.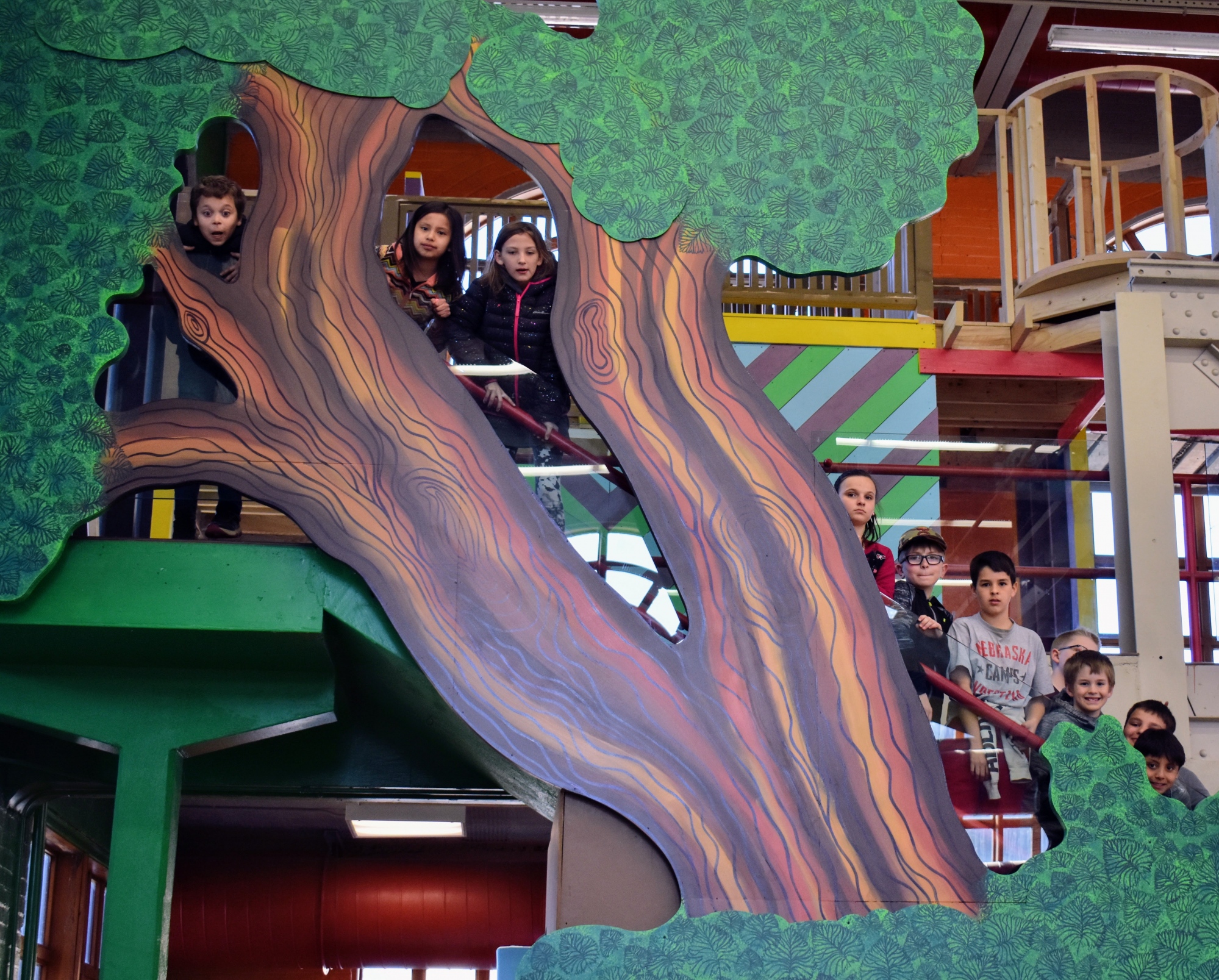 New Exhibit: Treehouse
Our new Treehouse is finally open!
Explore the different levels of our treehouse ecosystem, all the way up to the Eagle's nest. Make weather observations, listen to birds sing, and find out how trees help store carbon.
This exhibit was made possible through support from the Pierre - Fort Pierre Rotary Club!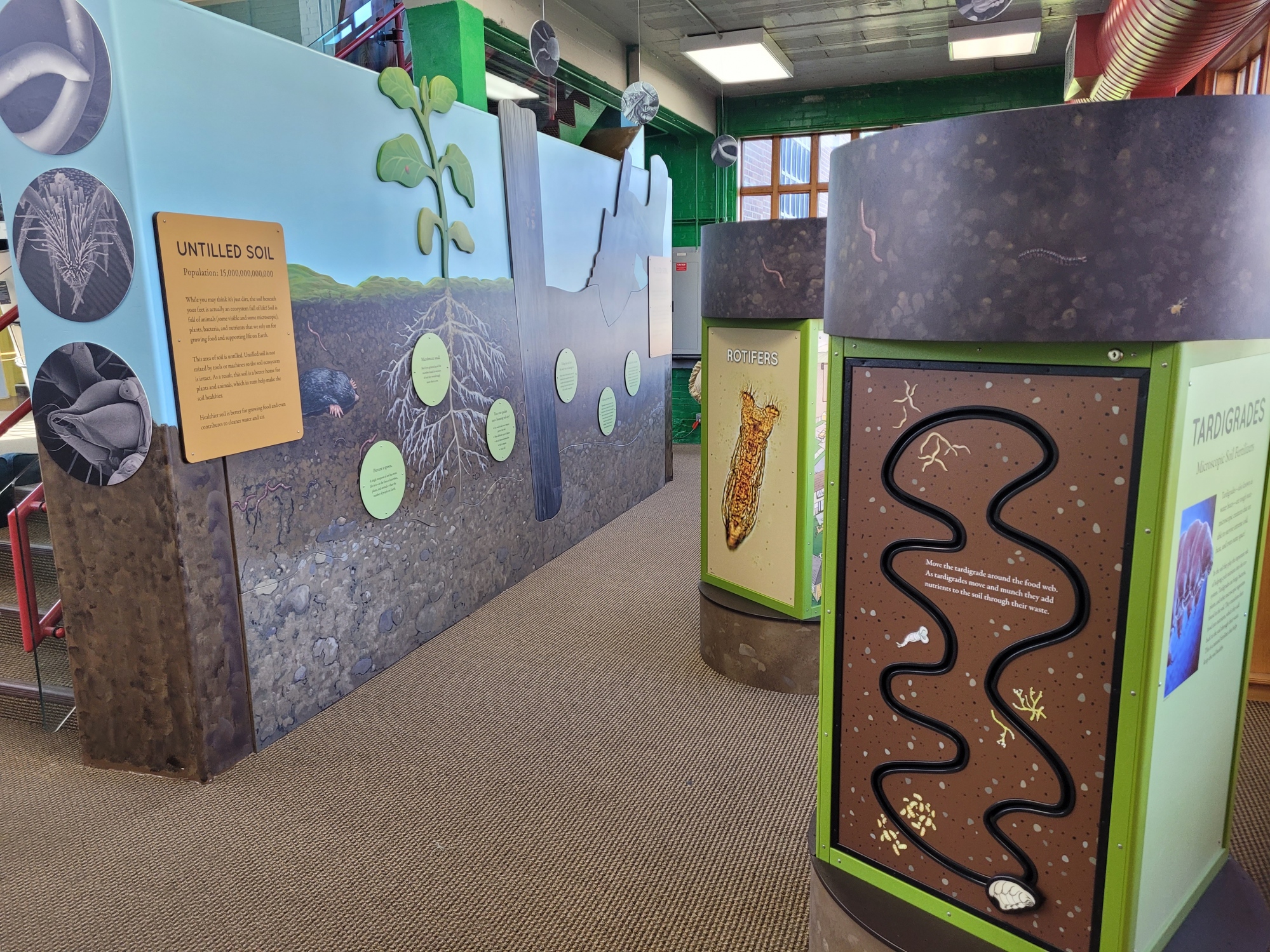 Soil is Life

Explore the fascinating life beneath our feet, crawl through the soil like an earth worm, connect with your inner fungus, dress up as a rotifer, or hear the sound of tardigrades fertilizing the soil.
This exhibit was made possible through support from NRCS and the Pierre - Fort Pierre Rotary Club!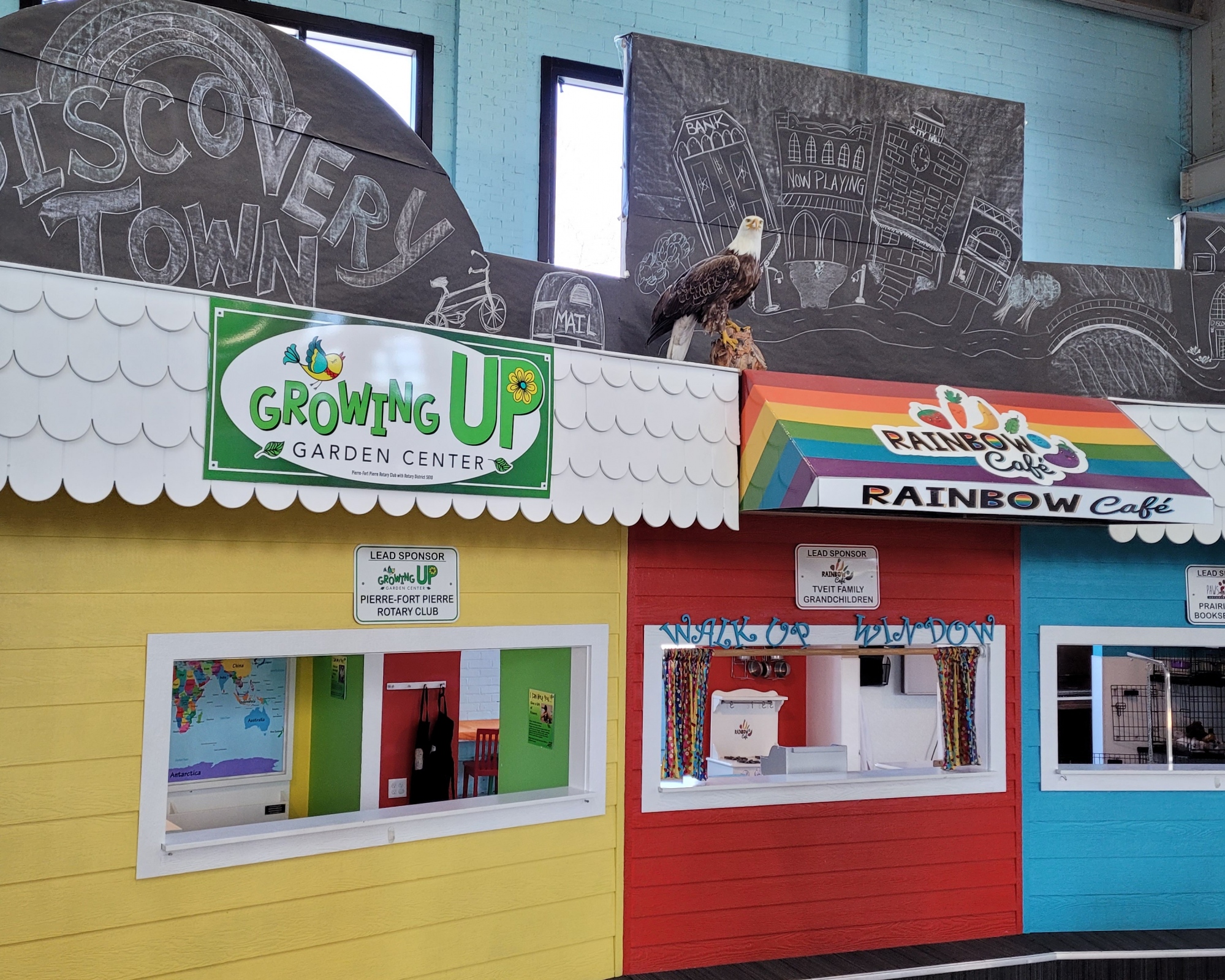 Discovery Town
Dive into our immersive play town featuring a vet clinic, the Rainbow Cafe, the Growing Up Garden Center, a postal station and our newest addition: a newborn nursery!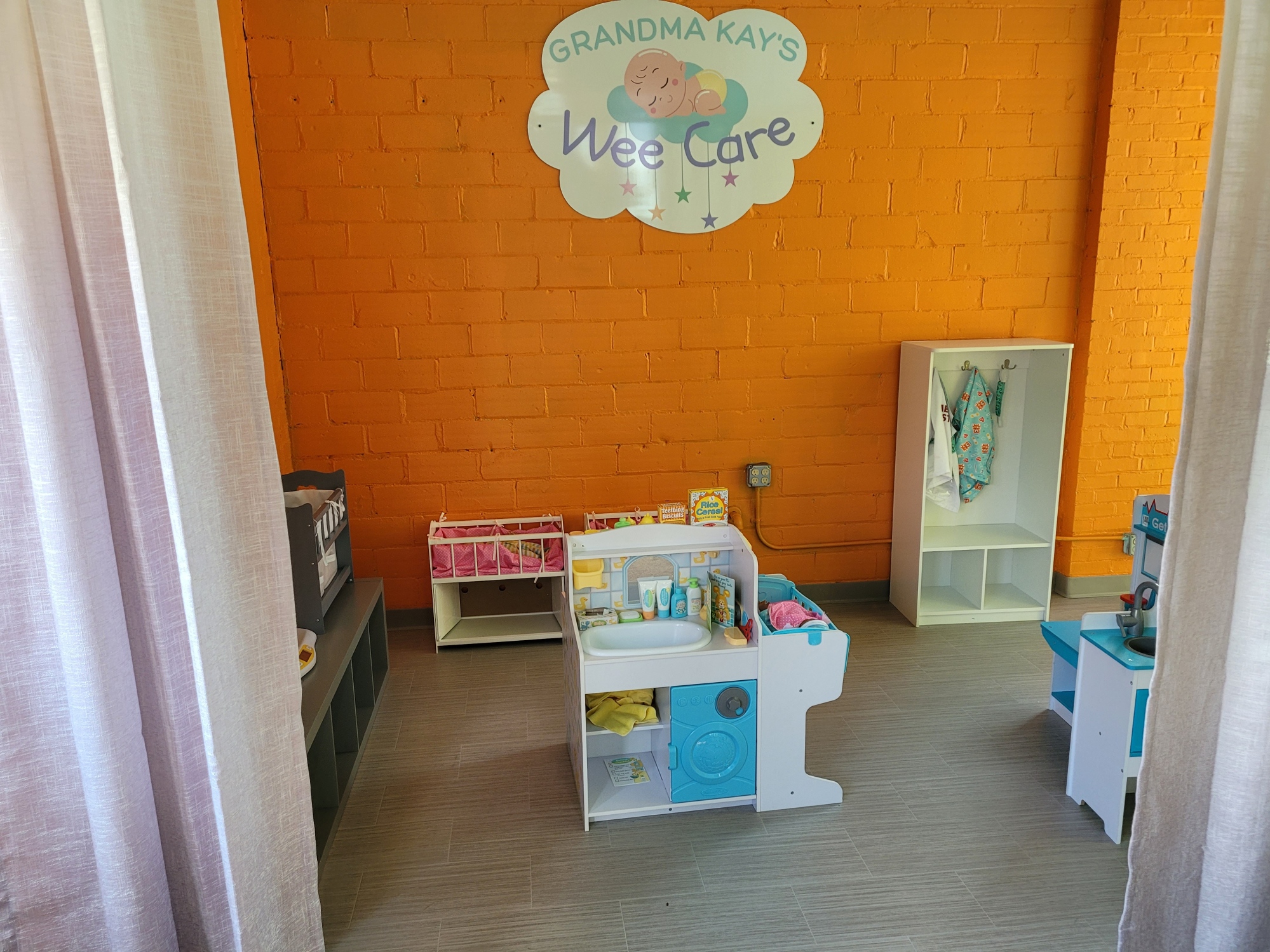 Grandma Kay's Wee Care
Grandma Kay's Wee Care offers kids learning opportunities in the health profession through a real woman of STEM. The newborn nursery was built through a memorial gift honoring Kay Parker, who had a long career in Nursing from Surgical Nurse to Director of Surgery and Director of Nursing at St. Mary's.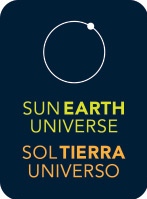 Sun Earth Universe
Learn about how NASA develops a Space Mission. Design, build and test your own spacecraft. Can it perform all the essential functions AND stand up to shaking and spinning? Take a look into the realm of the invisible by using models of instruments used on NASA missions. Plan an entire mission using a board game and MORE.
Get a sneak peek at the exhibit here and visit http://www.explorescience.org/sun for more information about exploring the Sun, Earth and Universe with NASA.