Exhibit Hall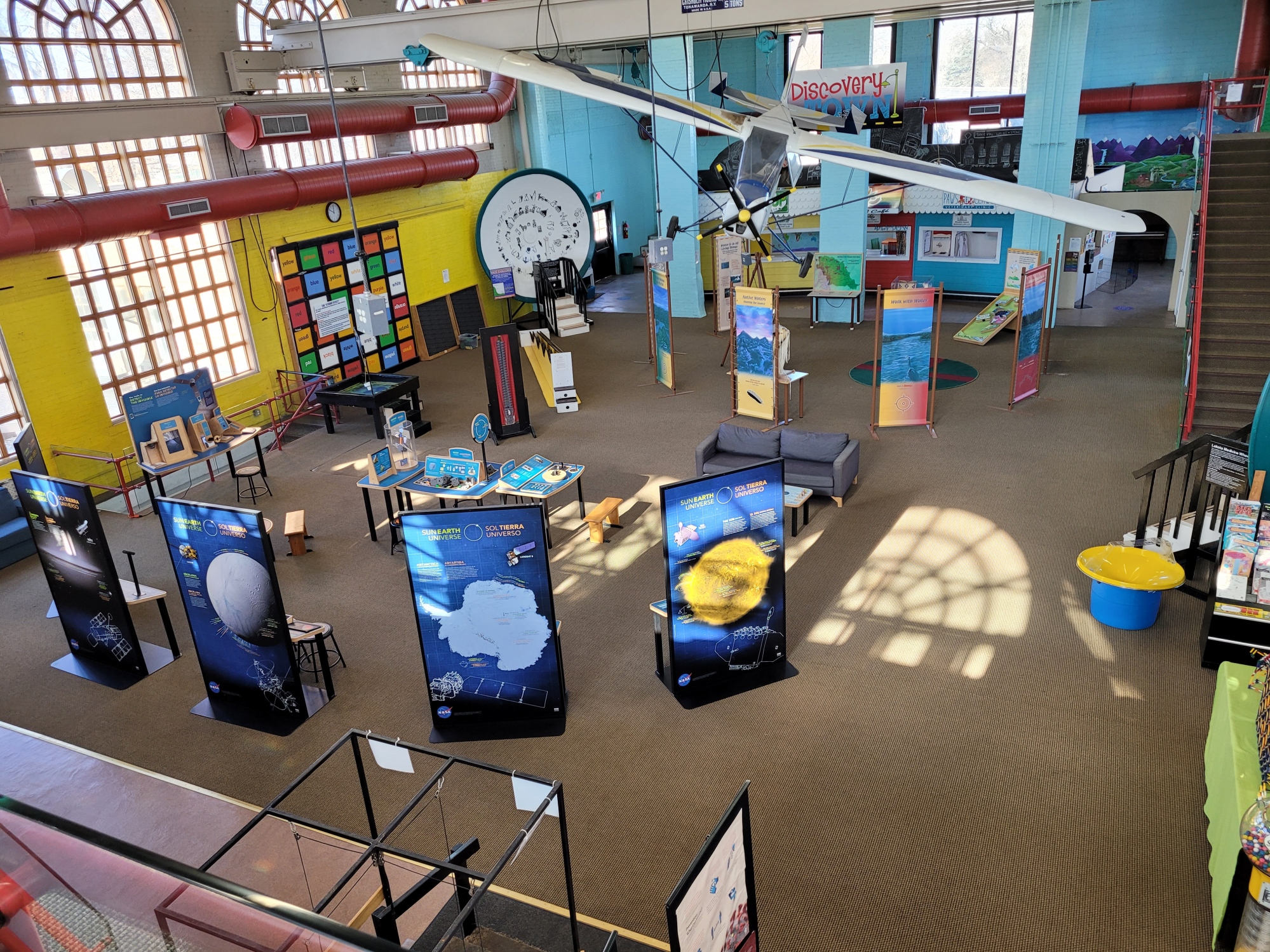 Our exhibit hall features rotating hands-on stations.

Discover all aspects of Earth and Space: From the soil beneath our feet to the farthest reaches of our Universe; From the unseen nano-world to our giant sun;

Find out how everything is connected!
To prepare for your visit, take a look at our Hours and Admission.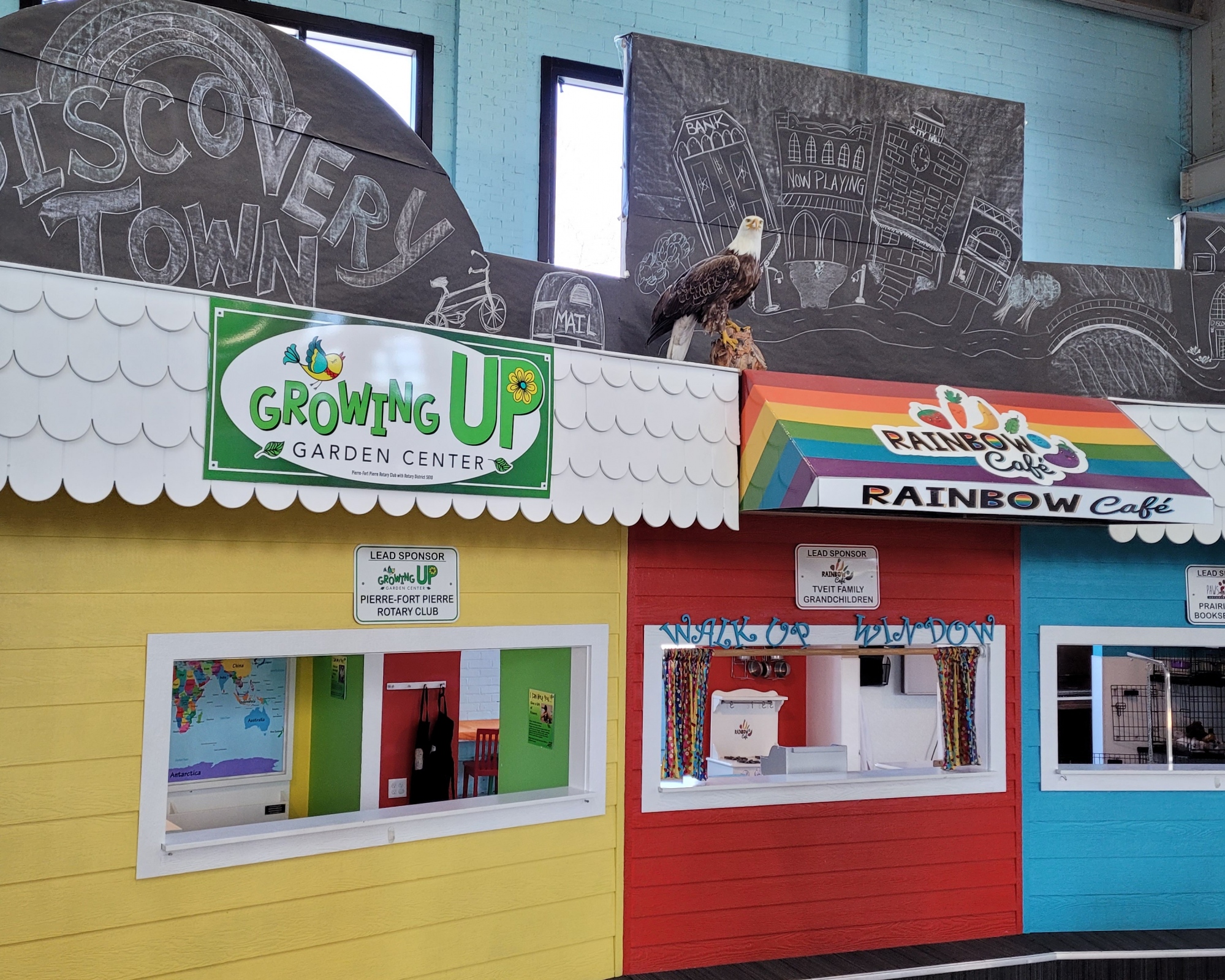 NEW Discovery Town Addition
Dive into our immersive play town featuring a vet clinic, the rainbow cafe, the Growing Up garden center, a postal station and our newest addition: a newborn nursery!
Join us for the ribbon cutting of our newest Discovery Town addition on Saturday, July 10: Grandma Kay's Wee Care offers kids learning opportunities in the health profession through a real woman of STEM. The newborn nursery was built through a memorial gift honoring Kay Parker, who had a long career in Nursing from Surgical Nurse to Director or Surgery and Director of Nursing at St. Mary's. Her story is told through the IF/THEN gender initiative, showcasing women and girls of science and the ribbon cutting will be accompanied by an afternoon with activities around health careers.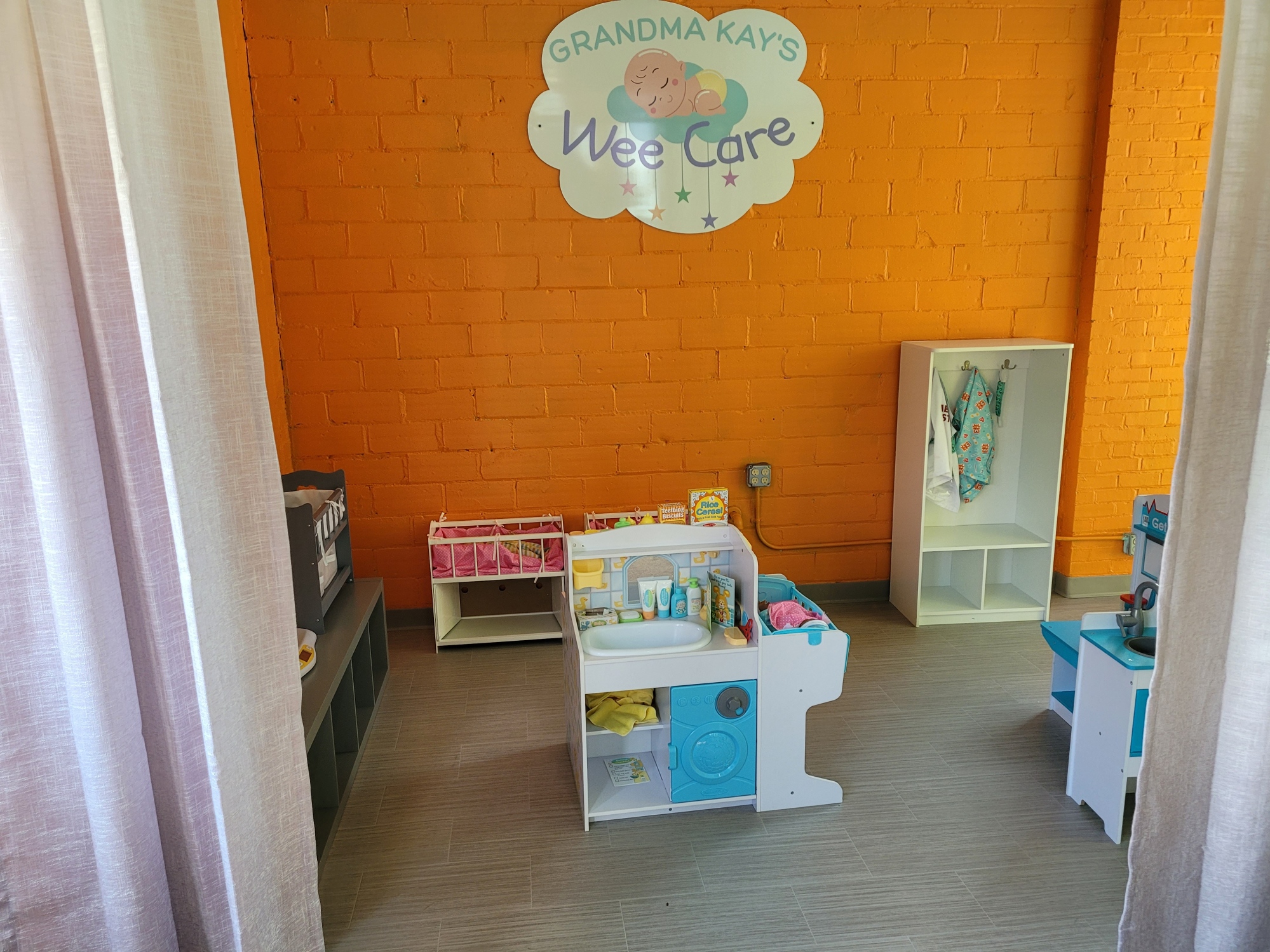 ---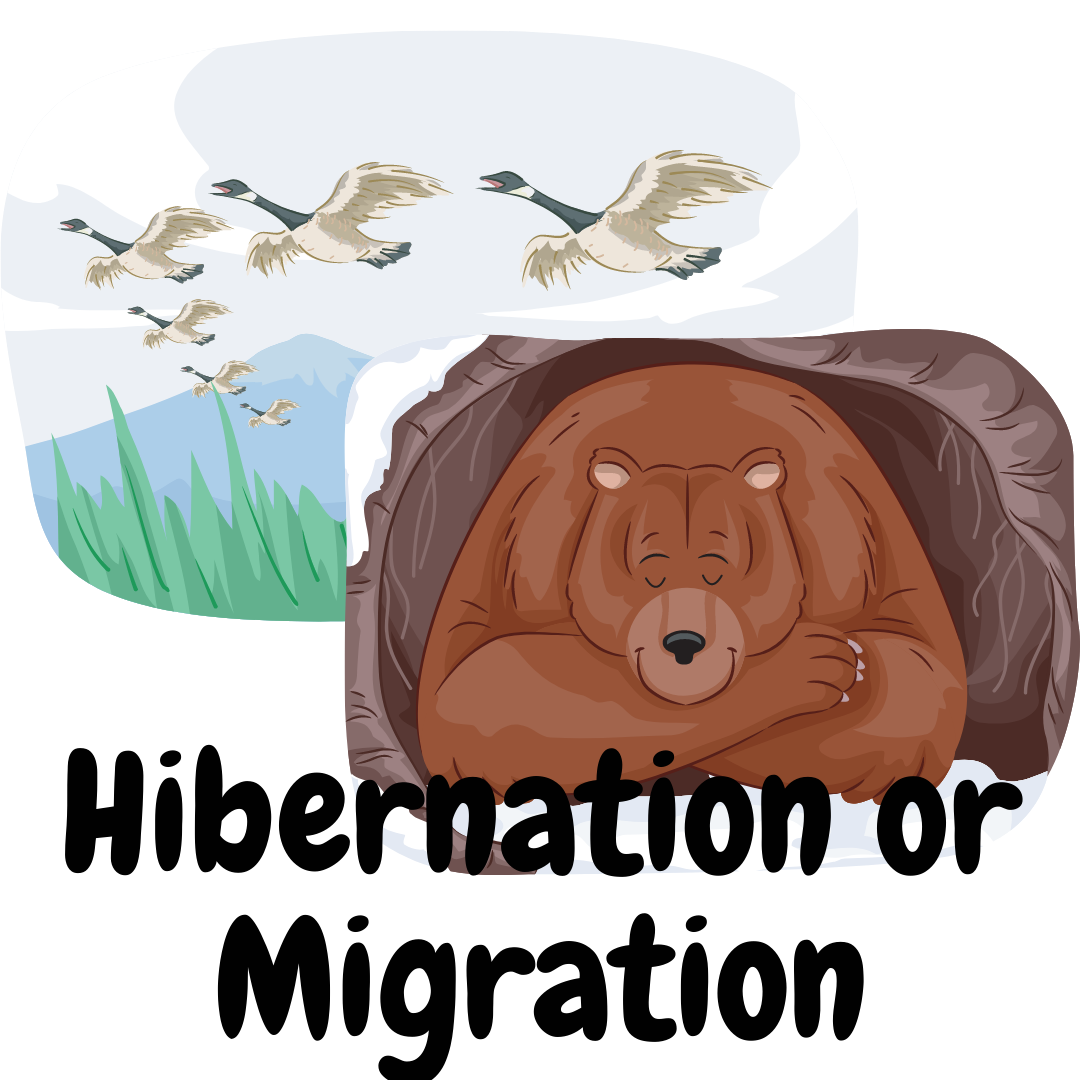 Sun Earth Universe


Learn about how NASA develops a Space Mission. Design, build and test your own spacecraft. Can it perform all the essential functions AND stand up to shaking and spinning? Take a look into the realm of the invisible by using models of instruments used on NASA missions. Plan an entire mission using a board game and MORE.
Get a sneak peek at the exhibit here and visit http://www.explorescience.org/sun for more information about exploring the Sun, Earth and Universe with NASA.