Special Events
Starry Saturdays
We offer FREE star shows with regular admission the second Saturday of every month from 11am-1pm. These 25-minute shows will reveal the night sky in a way you have never seen before.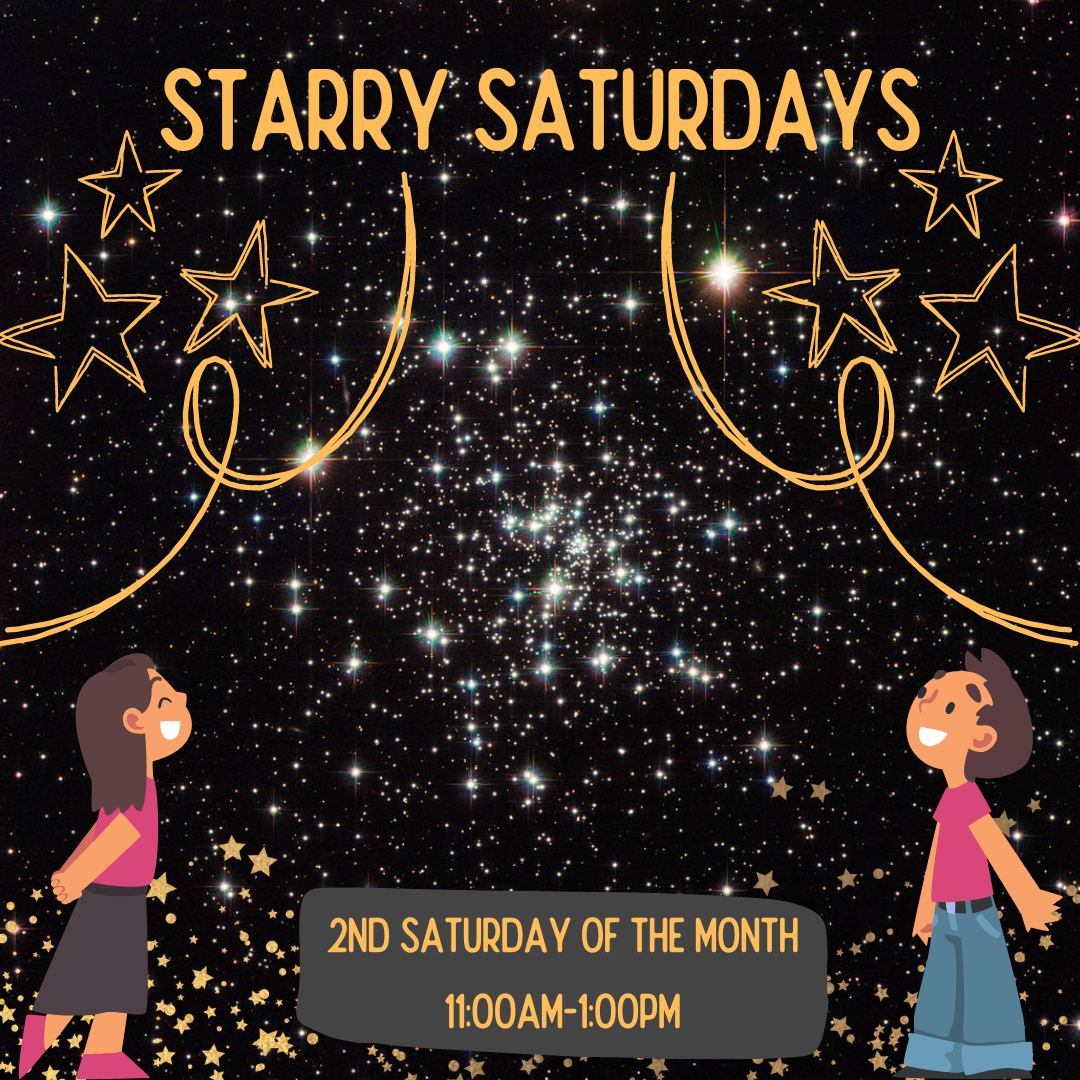 Itty Bitty Einsteins – MEMBERS ONLY
These free, members-only events introduce preschoolers and their caregivers to fun, hands-on Discovery Center science. Enjoy hands-on science with your kid(s) and get to know the SD Discovery Center! Join us every first Saturday from 10:30 -11:30 am.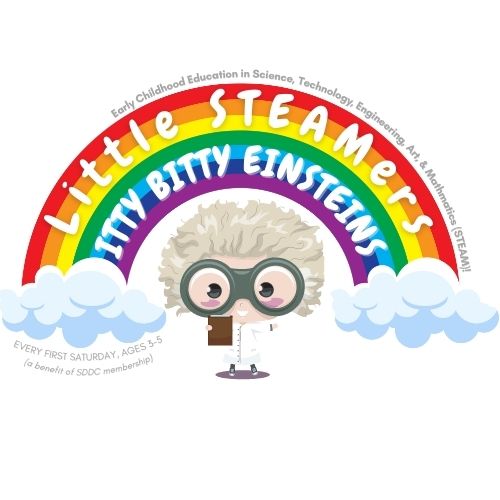 Discovery Days
Hands-on science discovery at the Center! From early release days, to special occasions, check out or festival style pop-up events for the whole family.
Meet a Scientist
Mess about with science and learn about stunning innovations and the joy of science discovery from experts! Twice a year, our visitors have the opportunity to interact with experts from all over South Dakota. Our experts are scientists, researchers, and other STEM professionals who have successfully completed our Science Communication Fellowship and have been certified through Portal to the Public as current science ambassadors and excellent science communicators.
Discovery Nights
Over the summer, you can find Discovery Center activities at the Fort Pierre Summer Nights.