Citizen Science
Citizen science involves the public in science through crowd source data collection, reporting and analysis. The South Dakota Discovery Center invites families, educators and individuals to participate in a citizen science project both to contribute to the body of knowledge about a research topic and to learn more about your environment, community and world.
---
Participate in the City Nature Challenge
City Nature Challenge 2023: April 28 - May 1
Each year, the South Dakota Discovery Center organizes in the
City Nature Challenge
, an international event that gchallenges people to observe nature the last weekend of April/first weekend of May. Join with people from more than 500 communities around the world and make observations of wild plants and animals on iNaturalist. All you need is a camera (your phone will do) and an iNaturalist account (
Sign up for an iNaturalist account here
. Get the app:
iOS
,
Android
).
There are two ways to participate. The first way is to make observations in the Pierre/Fort Pierre City Nature Challenge geographic region which encompasses Hughes, Jones, Lyman, Stanley and Sully Counties. Any observation that is uploaded to iNaturalist from those areas, whether it is from a backyard or the middle of the Grasslands, is added to our
City Nature Challenge project
.
If you can't make it to Central South Dakota that weekend, you can still participate in the
City Nature Challenge Global Project
. You will need to join the project on iNaturalist and any observations you make will automatically be added.
If you are new to iNaturalist, check out these resources.
Getting started with iNaturalist
,
Video tutorials
,
i
Nat
or
iNot
: Does this observation belong on iNat for the City Nature Challenge?
---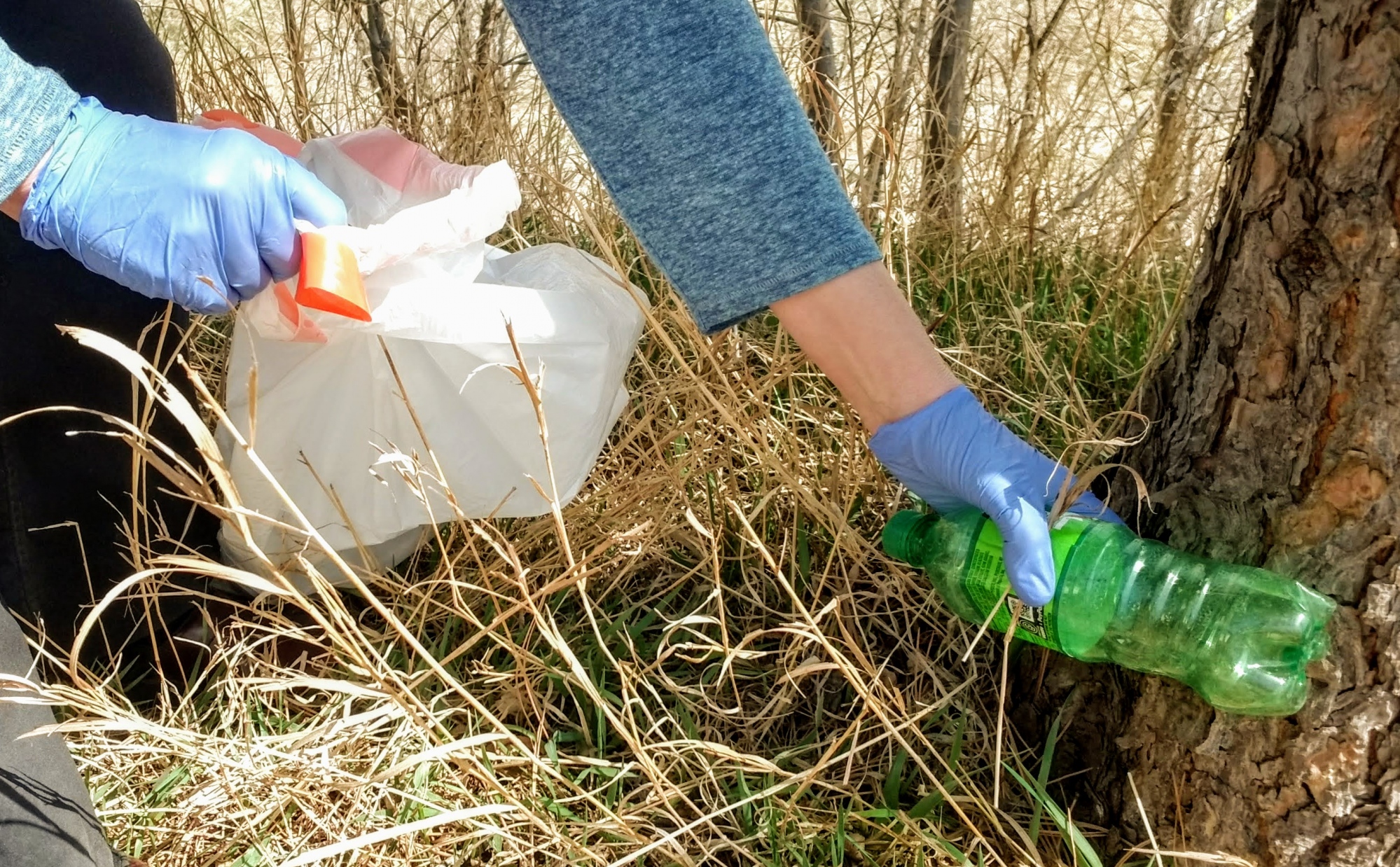 Be a Debris Tracker!
And picker upper if it's safe...
Get the app
:
iOS
Android
Become a citizen scientist and help protect our rivers and streams. Use the
Debris Tracker
app to map the litter you encounter on your walks around our community. This data is
useful to scientists who are trying to solve the problem of trash pollution in the water by understanding the trash on the land.
---
Be a Land Cover Observer!
Get the app! iOS Android
Use the GLOBE Observer app to make observations of lake, river and stream shorelines, riparian areas and the middle of the lakes. Whether we are in a drought, flood or normal hydrological year, these photos provide watershed managers important information about the condition of water bodies now and in the future. GLOBE Observer is a project of NASA. Learn more about land cover and other GLOBE Observer projects at https://observer.globe.gov/.



---
Be an iNaturalist Observer
Get the app iOS Android
Join iNaturalist, an online community where people everywhere share and identify observations they have made of wild organisms. Whether you observe a dandelion in the crack of a sidewalk or a polar bear on an ice floe in the Arctic, take a photo or record a sound and upload it to iNaturalist.

Bonus: join the South Dakota Discovery Center's project Celebrating Biodiversity on iNaturalist for an opportunity to share your observations more broadly, be featured in South Dakota Discovery Center social media, and stay abreast of news from our iNaturalist citizen science work. You do NOT have to be a member of the SD Discovery Center or live in South Dakota to join. All are welcome! Join today!
---
Be a South Dakota Water Quality Monitoring Volunteer!
Email for more info
The South Dakota water quality monitoring volunteer program is part of the 319 Information and Education outreach project, funded by the US EPA Region 8 through the Department of Agriculture and Natural Resources. Participation in this program requires training with department staff.

Learn More About the Program
Program Overview Storymap | 2023 Training Slides | SD Integrated Report on Water Quality | Water Quality Map Access Portal | Harmful Algal Bloom info
---
Be a South Dakota Master Naturalist!
Get more info
sdmasternaturalist.org
South Dakota Master Naturalists are volunteers that provide education, outreach and service to their communities dedicated to the well being of the natural world and to foster people's connection to nature, the environment and natural areas. To maintain their volunteer status, Master Naturalists must contribute volunteer hours every year. Participating in citizen science projects is a way to fulfill volunteer hour requirements.
---
Citizen Science Projects the South Dakota Discovery Center Supports!
GLOBE is our school based citizen monitoring project. If you are a teacher or out of school time educator, contact Anne for more information about how you can collect and report data with your students.

OTHER CITIZEN SCIENCE PROJECTS WE LIKE

There are many other citizen science projects. Below are a few we like!
CoCoRaHS - The Community Collaborative Rain, Hail and Snow Network collects precipitation information. The SD Discovery Center supports this project in South Dakota by providing rain gauges.

Bird Sleuth and the Great Backyard Bird Count - The GBBC is an annual citizen-science project that asks novice bird watchers and lifelong bird enthusiasts alike to collect data that scientists will use to create a "real-time snapshot" of the locations of birds around the world. Scientists use this information to understand how populations of birds are changing from year to year.
---
---