Campaigns
#StarStruckSD
Take your space exploration from 2D to 3D!
The SD Discovery Center Star-Struck Campaign is raising money to purchase a new planetarium system that will engage curious minds far into the future!
The new system will bring updated images from NASA, allowing educators to create new interactive star shows with the capability to fully immerse audiences. It can be used in either a portable planetarium, or fixed dome, that is more accessible and mobility friendly.
Your support means that we can travel to new galaxies, discover new research, and surround ourselves with awe-inspiring night skies, unencumbered by clouds.
Don't forget to join our Star-Struck Planetary Race! Taking place at the end of the City of Pierre's Parade of Lights, Nov. 21, 2022, every dollar goes towards new space exploration in our community!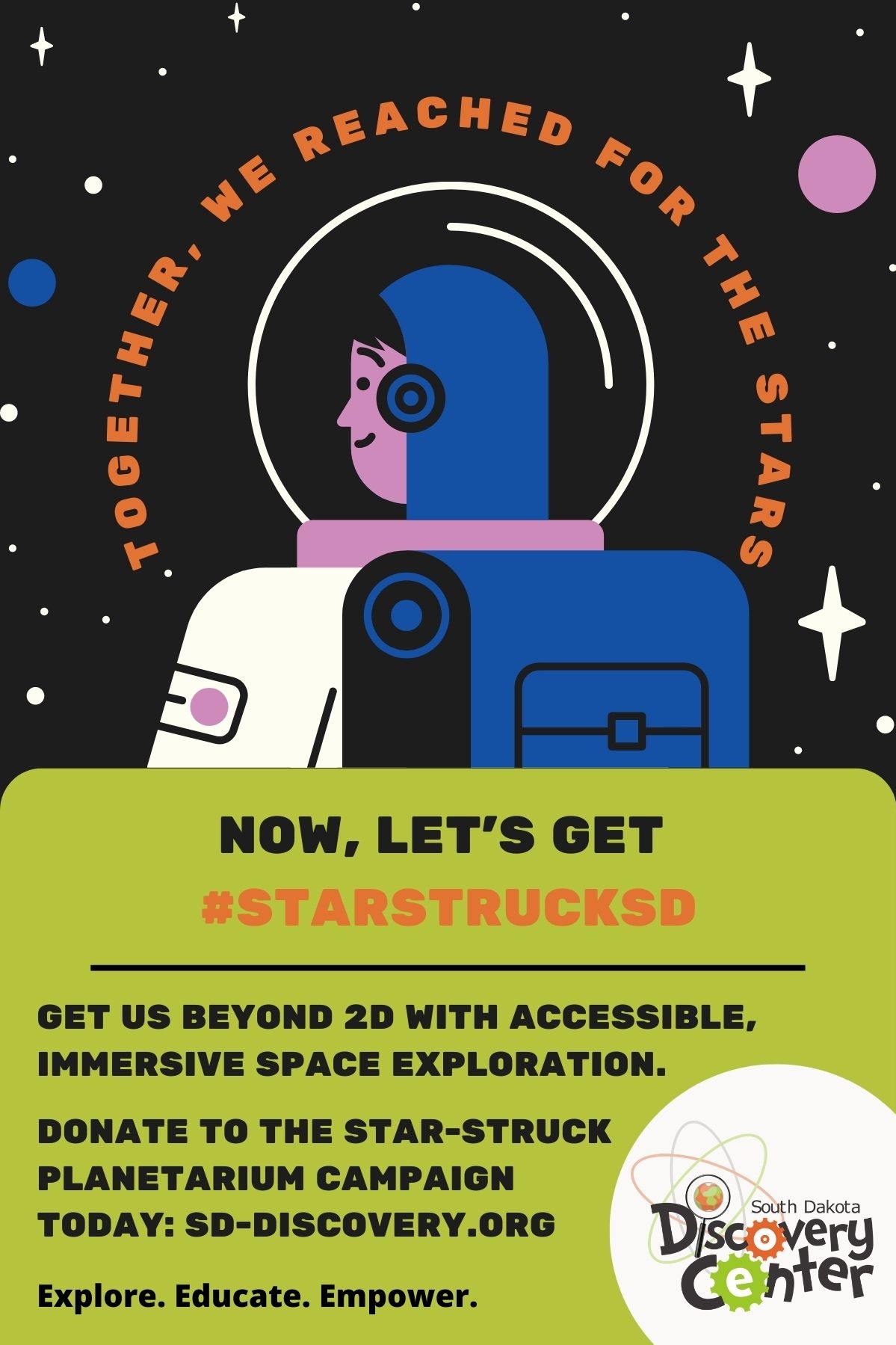 Share your donation with the hashtag #starstrucksd on social media and come explore space with our free events all year!
---
Camp Computers

Progress and technology doesn't stand still. Our tech camps prepare kids for our 21st Century landscape with valuable coding and programming skills.
Help us upgrade our computers for our K-8 Tech Camps!