Group Visits
Venture deeper into hands-on STEM learning: go on a STEMventure!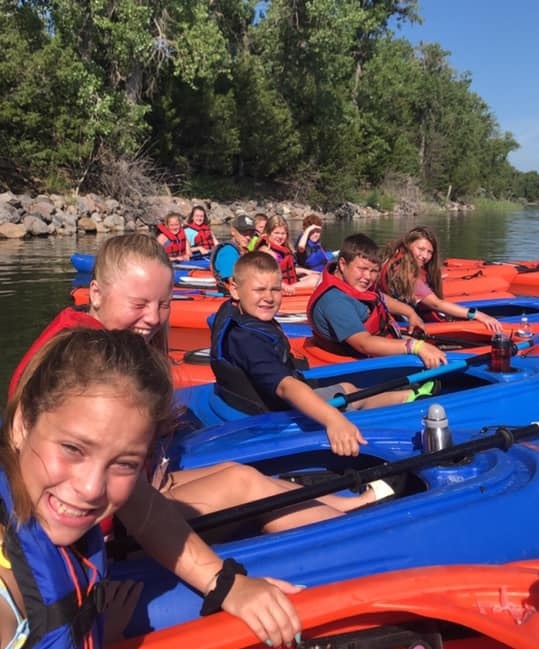 Visit our Exhibit Hall




Explore the South Dakota Discovery Center for a fun and educational opportunity for any group!




Fees:

School groups with school check or tax exempt certificate: $3.25/person. Teachers and chaperons are free
All other groups: $3.50/person.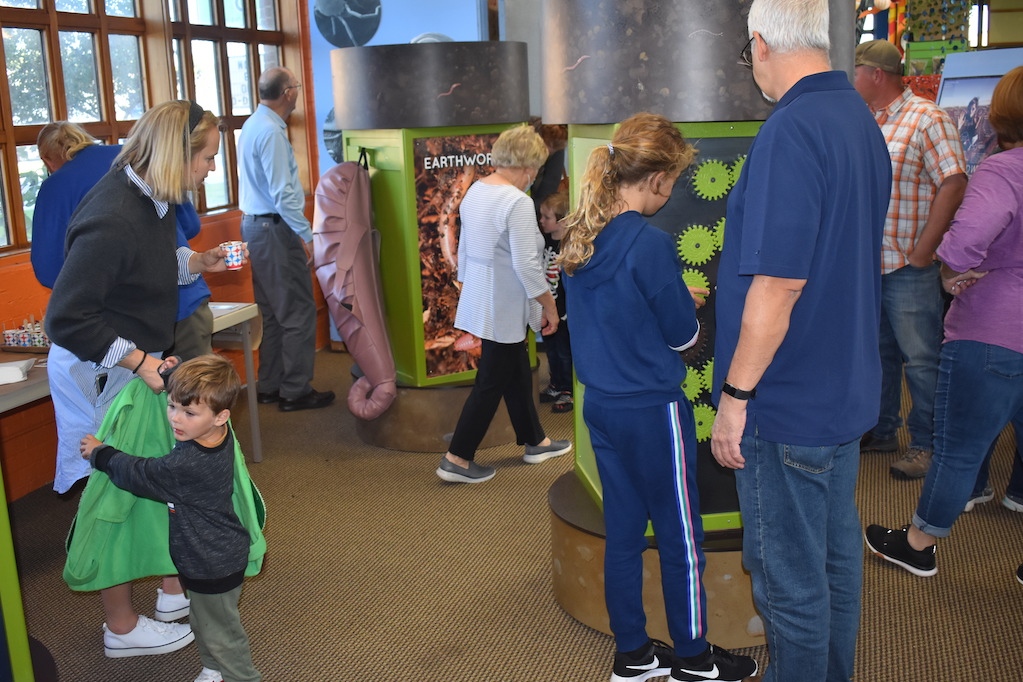 Empower your group's visit to our exhibit hall:


book an interactive program at the SD Discovery Center!





Fees:
$600 for a full day (up to 5 1-hour programs, or up to 8 shows)
$300-$600 for 3-hour Outdoor Explorations Camp
$200 for 2-hour Virtual Field Trips
$150 for 1-hour Programs
$100 for 30-45-minute Shows

Educate with a Traveling STEMVenture Program
Bring the SD Discovery Center to you through a traveling STEMVenture program.
Fees:
$600 for a full day (up to 5 1-hour programs, or up to 8 shows)
$300-$600 for 3-hour Outdoor Explorations Camp
$200 for 2-hour Virtual Field Trips
$150 for 1-hour Programs
$100 for 30-45-minute Shows

Out of town programs, additional fees:
$0.42 per mile. Lodging & per diem rates apply for programs with travel outside of normal working hours (Central Standard Time).
STEMventures Special:
All schools and groups from the following counties receive 50% off STEMventures Programs thanks to support from the Bankwest Foundation: Charles Mix, Davison, Douglas, Gregory, Haakon, Hughes, Hutchinson, Jackson, Jones, Lawrence, Lyman, McCook, Pennington, Potter, Stanley, Sully, Tripp, Todd, or Walworth

Please address your thank you note to the following address:
Bankwest
Attn: Charles Burke III
420 S Pierre St.
Pierre, SD 57501
---
This is a half day camp exploring the outdoors which requires a minimum of 3 hours. We use a combination of outdoor experiences, citizen science, and field journaling to explore. More than just outdoor fun, it's outdoor science! Our staff will work with you to create a meaningful, exciting experience that gets participants hands-on in the outdoors.
Kayaking
Ages 10 and up. Up to 27 students per group, 9 students in kayaks at a time.
We will cover basic paddling skills and safety as we paddle the nearby Missouri River learning about the river up close! We regret that we do not have the right sized kayaks for children under the age of 10. This experience is weather dependent, requiring winds at or below 15 mph and combined air/water temperature of 120F.
Field Investigations
Any age. Up to 30 per group.
Learn skills explorers use in the field like observing and documenting. Can include field journaling, water quality testing and plant investigations.
Sample camp options:
Field Investigations only
Fee $300. Good for larger groups of younger students.
Spend 3 hours learning how to be an explorer. We can set up stations to change things up. Don't want to spend three hours? Select the one hour Be an Explorer program instead.

Kayaking only
Fee $400. Good for groups of students older than 10.
We can provide students the experience on the river, up to 9 students at a time. We will set up a schedule to swap out, depending on the total number in your group. You provide the on shore activities for the students not kayaking. Max suggested size 27.

Kayaking and field investigations
Fee $500. For smaller groups (18 or fewer) students age 10 and older.

Field investigations with kayaking
Fee $600. Our largest program for larger groups.
Run a full 3 hour Field Investigations camp that includes kayaking for ages 10 and up at the same time. Older students can rotate into and out of the field investigations to allow everyone time to kayak and explore.
Note: The final cost of the camp will depend on the number of staff required. All camps are 3 hours. We offer kayaking only as part of a camp and not a one or two hour program.
---
Get your students revved up on science! Watch as they learn how much FUN science can be! Our presenters will inspire students with engaging science demonstrations and hands-on activities. All field trips are aligned to state standards and are specifically designed with your students' educational needs in mind to support your efforts to encourage their love of science.


Science of Flight
In this exciting hands-on program, students will explore the forces of flight and hone their engineering skills by constructing and testing their own fliers. It can be a great spark for science fair projects and Newton's Law lessons.
Up to 20 students per group. Grades 2 - 8.


Moon Murder Mystery
Solve a moon murder mystery inspired by "Among Us" by completing a variety of tasks on an artificial moon base. Tasks include sample testing, map reading, and generating oxygen through electrolysis. Crewmates must complete their tasks and be on the lookout for imposters murdering people as they pass by.
Up to 25 students per group. Grades 5 - 12.
---
Star Shows are back!
Astronomy – Star Show
Discover the wonders of the universe. Topics range from Greek or Lakota constellations and mythology, moon phases, planets or deep space.
Note: Shows will be displayed inside a dome.
Up to 25 youth or 20 adults per group. All Ages.